QUAD BIKING ROUTES FOR DIFFERENT STAG AND HEN EVENTS
QUAD BIKING ROUTES FOR STAG AND HEN EVENTS
Organise your perfect stag and hen weekend in the area of Castellón, Oropesa del Mar. How about for example an unforgettable moment in the mountains of Oropesa and Benicasim, a spa in Oropesa del Mar, tapas in Castellón and Valencia. Everything can be combined to spend an unforgettable time with friends.
We offer you our experience, professionalism and our good spirit to organise a quad bike tour and celebrate your friend's wedding in style.
We do groups of up to 10 people. If there are more of you, we will organise it so that everyone can participate in the activity. Everyone will be able to drive (only a car licence is required). You choose, short route of one hour or long route of 2:30 / 3H in an extremely beautiful and fun environment. Sea, beach, coast, mountain, forest, almond trees, rivers, orange trees, lots of dirt roads, etc.
A PERFECT ACTIVITY FOR STAG AND HEN EVENTS
Our quad tours are designed to provide a great time from the very first minute. They are designed for all types of public families, novices, motor enthusiasts to those accustomed to outdoor activities. You will be guided by a professional who will teach you how to drive your own quad and enjoy the nature. And as a bonus you will take home the hd video of your quad adventure. Sounds good, doesn't it?
For stag and hen event bookings, we offer a free HD video of the quad bike tour. You record your ride and take the SD card with you at the end of the experience. What could be better than a nice souvenir of your off-road adventure? Offer valid for the rental of 3 or more machines.
We are open every day of the year upon reservation by email, telephone or booking form.
Offer valid outside of summer and Easter week.
WE ARE
DIFFERENTS BY
NATURE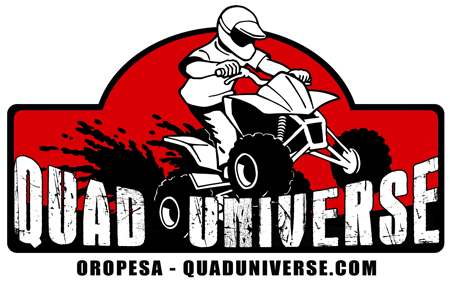 Since 2015 we have been offering you different quality activities. We have selected adapted ATVs and great circuits so that you can enjoy unforgettable moments in complete safety.
We are only dedicated to ATVs, we are experts in it.
Tours for all levels, beginners and families
Last generation 300cc ATV quads
Street legal quads for two people
Only small groups of up to 5 quads
Tours from 1 hour to 3 hours
We compensate our CO2 emissions